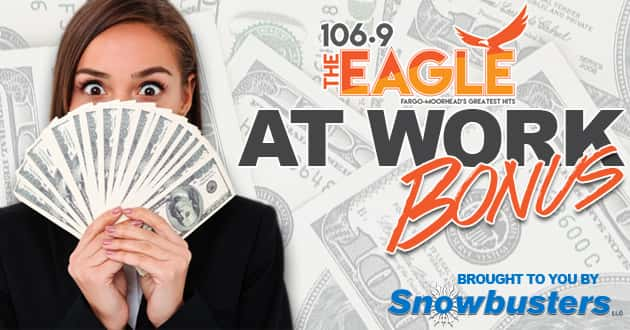 Win cash with 106.9 The Eagle's At Work Bonus!
All you have to do is fill out the form below, then listen for us to call your name weekdays at the time you choose: 7:06 AM, 9:06 AM, 1:06 PM and 3:06 PM
Call us back within 10 minutes, six seconds and you'll win $100!
Special thanks to Snowbusters – for small engine repair and lawn care services visit SnowbustersFM.com!