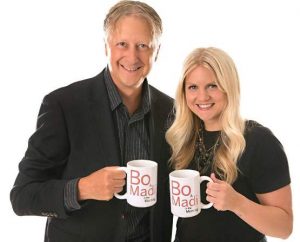 Coming up Wednesday, August 22
-Cheap Trick and The Romantics in concert at Bluestem Thursday, August 30.
Win Tickets tomorrow with Bo and Madi.
-Nearly Impossible Question at 6:30.
Prize: A Family 4 Pack of tickets to the FM Redhawks game on Tuesday, August 21.
CHEAT SHEET: Answer =  Where they bought their shoes.
-Showbizz Buzz: Latest news from Hollywood.
-Tell Me Something Good: 2 Feel Good Stories.
-Fun Facts.
-Plus more, and The Greatest Hits of All Time.
Thanks for listening and have a great day!
~Bo and Madi