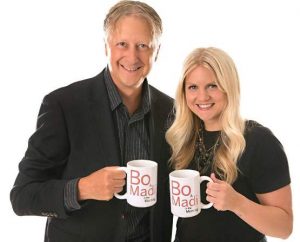 Contact Us | Studio: (701) 356-1069 | studio@1069eagle.com
bo@1069eagle.com | madi@1069eagle.com
Coming up Wednesday, September 19
Nearly Impossible Question at 6:30.
Prize: Pair of tickets to the Roughrider Ink & Iron Expo at Veterans Memorial Arena September 28-30.
CHEAT SHEET:   A:  Big Macs
Name Game at 7:20
-Showbizz Buzz: Latest news from Hollywood.
-Tell Me Something Good: 2 Feel Good Stories.
-Fun Facts.
-Plus more, and The Greatest Hits of All Time.
Thanks for listening and have a great day!
~Bo and Madi